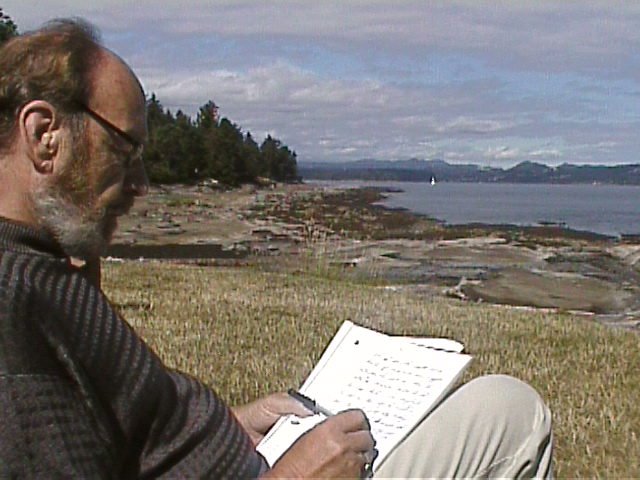 Grounded in our True Nature
Salt Spring Island, British Columbia, Canada
Thursday, November 21st through Sunday, November 24th, 2019
A topic we're often asked about is "grounding." Practitioners often get confused and anxious
about the quality of their grounding. We may feel our grounding is dependent on our ability to
articulate the Three Principles, a misunderstanding that can lead us to doubt ourselves and even
to question the good results we are having with our clients.
Individuals who are not practitioners and have been drawn to the Three Principles understanding
may feel they're not qualified to share what they've learned with their family or friends,
because they find it difficult to express the changes they've experienced in their lives and how
those changes occurred.
We've discovered that being grounded is simpler than we think. . .
The results come when we share what we know from a deep feeling of connection, compassion,
and attentive listening. It's the feeling of connection that will touch the true nature of the other
person. It's the feeling that will awaken the innate wisdom within.
In Sydney Banks' book, The Enlightened Gardener, a character named Helen shares how her life
changed after talking with Andy (the gardener).
"I can't begin to remember what we talked about. All I know is that for the following fortnight after
we spoke, I never touched a drop of liquor. What was even more unusual, I didn't even realize
during that time that I wasn't drinking. I just didn't think about it, at all. To me it was miraculous."
"I do remember we talked about Thought quite a lot. But the thing that stands out most vividly in
my memory was the feeling. I can't explain it. As I said, it was more a feeling than an understanding
of his words."
When we share from the intellect, from trying to articulate the Principles, it has a different quality
of feeling, and chances are we won't have the same depth of engagement with another.
True grounding is about the feeling of wisdom we're coming from rather than our ability to
articulate the words. When we experience the feeling of connection with another, this prompts
self-education, for our client and for ourselves. At that point, we are operating and learning from
the same essence, our True Nature.
We hope you can join us on Salt Spring Island to continue our spiritual evolution together, in a
simple and profound manner, via a beautiful, enriching feeling.
Kindest regards,
Chip Chipman and Elsie Spittle
In order to accommodate new attendees, this session is by invitation only. If you are interested in coming to the School and have not attended previously, please join our mailing list.
Our deepest appreciation and gratitude goes out to all who have attended and supported the School since its early days.