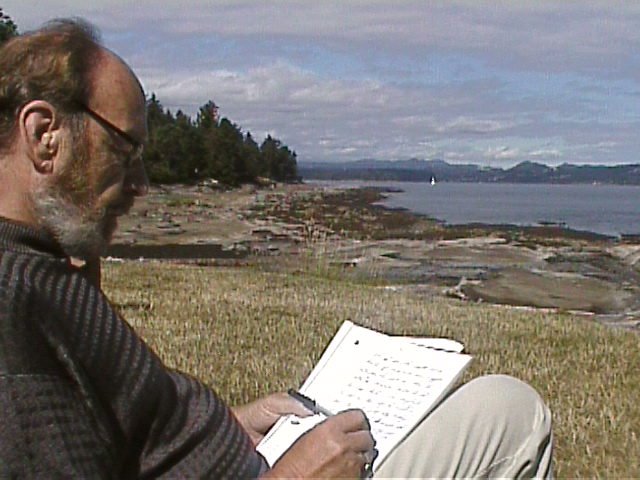 A Life Lived from Within
Simplicity, Contentment, and the Game of Life
Salt Spring Island, British Columbia, Canada
Thursday, November 16th through Sunday November 19th, 2017
In 2008, Sydney Banks gave some of his last public talks at the inaugural session of the Three Principles School. In his inimitable way, he demonstrated the power of sharing the Principles he'd discovered from a deep feeling, and the simplicity of the moment. As he had throughout his life, he spoke with a profound reverence for the wisdom he knew each person has, inside. At times, a comfortable silence would fill the room, and people would simply feel that true self that resides within. In those quiet moments, there was no need to continue to search and strive, we were simply home.
"Everybody in the universe searches for silence, whether they know it or not, because everybody in the universe is that one, same superconscious state playing the game of life, and in this game of life, we all search for ourselves." Sydney Banks
His vision for the School was to share the message of the Three Principles in as simple and pure a manner as possible, and always, with the deepest respect for the wisdom of all who come to share in it. Those who have attended over the years have made the latter part the easiest. They have come with the intention of experiencing more peace, a deeper understanding for themselves, and a beautiful feeling. As a result, when we get together for the brief "meet and greet" the night before we begin, the feeling and sense of wonder in the room is palpable, and the School is already under way!
"All you have to start to do is to realize you are this superconscious state, and as you start to truly realize and experience that fact, then the superconscious state will turn around, and take care of you, and guide you, and take you home to where you belong." Sydney Banks
Each session of the school has a very singular goal; to help each of us gain more understanding of the true nature of the Principles and ultimately our own true nature. Wisdom and peace of mind come to us when we turn inside. As thoughts and judgements of ourselves and the world begin to subside, we slip into the feeling of contentment. This leaves space for true knowledge or wisdom to appear. We are learning to "live life from within." From this powerful, quiet perspective, we are learning to see the "game of life" and live it with a whole new level of understanding.
At this session we will look within to the infinite knowledge of the Principles, and explore, together, the power of Simplicity, Contentment and a "A Life Lived from Within."
Sincerely,
Elsie Spittle and Chip Chipman, Three Principles School