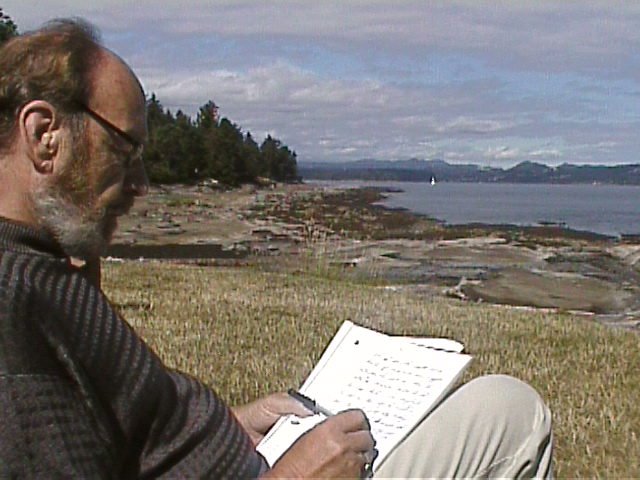 The Spiritual Reality Within
And the Spiritual Facts that Lead Us to It
Salt Spring Island, British Columbia, Canada
Friday, June 21st through Monday, June 24th, 2019
When Sydney Banks spoke to groups of people during his remarkable life, a short talk or even a few words had the power to completely change the course of lives. He simply told us of the "Spiritual Facts" he had discovered in his enlightenment experience. At the heart of those spiritual facts are those most elemental to all human experience: Divine Mind, Divine Consciousness and Divine Thought. He told us so often and in so many ways, that every human being on earth has the wisdom they seek within themselves.
"All three elements — Mind, Consciousness and Thought – are the lifeline to our very existence. It is through these elements that we have the power to realize the very existence of life."

When Sydney Banks founded the Three Principles School in 2008, he understood the propensity of human beings to analyze and try to figure out the meaning of his words and message through our intellects, and he knew that this would never lead us to true knowledge.
"When the wise tell us to look within, they are directing us beyond intellectual analysis of personal thought, to a higher order of knowledge called wisdom."
His vision and direction for the School was straightforward and direct: "Share what you know about The Three Principles as Discovered and Taught by Sydney Banks." He asked that we all "Share from the heart, always talk your highest and above all, share a beautiful feeling." He knew it was a "Spiritual Fact" that regardless of what words we might share, it was "the feeling" that is the true portal to the truth that lies within.
"Find the feeling within yourself. . . It's in beautiful, positive feelings, because it's in love, that this door opens, and all of a sudden, a spiritual reality that you've been looking for all of your life, the one that's so full of information and knowledge. . . it's yours."

Please join us June 21–24, 2019, on beautiful Salt Spring Island, when we will explore together the Feelings and the Spiritual Facts that guide us all to a deeper understanding of the true nature of the Three Principles, and in turn, our own true nature. Together, we will look towards "The Spiritual Reality Within."
Kindest regards,
Chip Chipman and Elsie Spittle