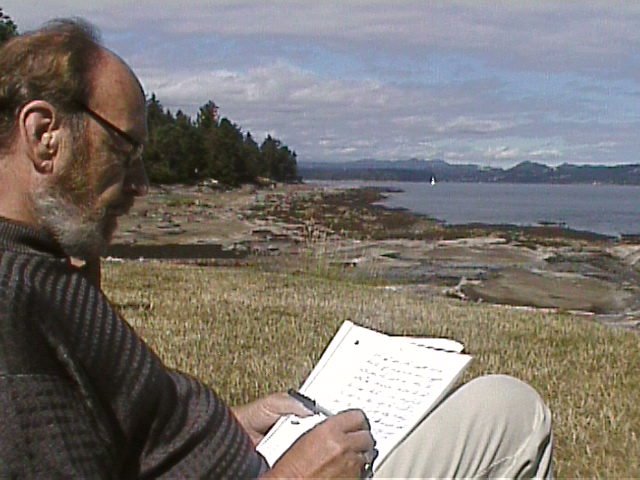 Back to Basics, Soul to Soul
The Power and Simplicity of the Three Principles
as Discovered and Taught by Sydney Banks
June 11, 12 and 13, 2021
Via Zoom from  Salt Spring Island, British Columbia, Canada
Dear Friends and Colleagues,
We hope this announcement finds you healthy and safe during these uncertain times. When the pandemic caused the June 2020 session of the Three Principles School to be postponed, we thought we would be able to have people come to Salt Spring again in a few months. Our feeling at the time was that being here together was a big part of the experience . . . and it is.  However, here we are more than a year later, and it is time to come together in the manner available: Zoom! We have had many heartfelt inquiries about the School as well as expressions of a genuine desire to be part of it again, or for the first time. 
The current situation, while often very hard, has given us the opportunity to reflect on the gift and legacy that Sydney Banks left the world. His profound enlightenment experience revealed for all of us those most fundamental of principles, Divine Mind, Divine Consciousness and Divine Thought; principles that show us how this life we experience is created, shaped, and changed. His life itself was a powerful demonstration of the power of the understanding he uncovered. It was a life of unrelenting service to humanity, of relieving human suffering, and was so until his last breath. He spoke, wrote, shared, mentored and did everything he possibly could to bring a deeper understanding to a world in need. We see now that his life and vision has reached beyond his time with us, to every corner of the globe, countless cultures, thousands of people.
When Syd asked us to establish the Three Principles School in 2008, his guidance, true to form, was simple: trust the feeling, talk from the heart, and keep it as simple and straightforward as possible! The other underlying tenet was clear from the way in which he himself saw the people who came to hear him speak: everyone has this truth, this deeper understanding of life, deep within their souls, so see each other as such, and speak "soul to soul." From the beginnings of the school we have tried our best to follow his vision, and would now like to invite you to join us virtually, soul to soul, to explore the spiritual facts of Sydney Banks discoveries, the "true nature of these profound Principles" and in turn, a glimpse into "our own true nature."
Lots of love,
Chip and Elsie